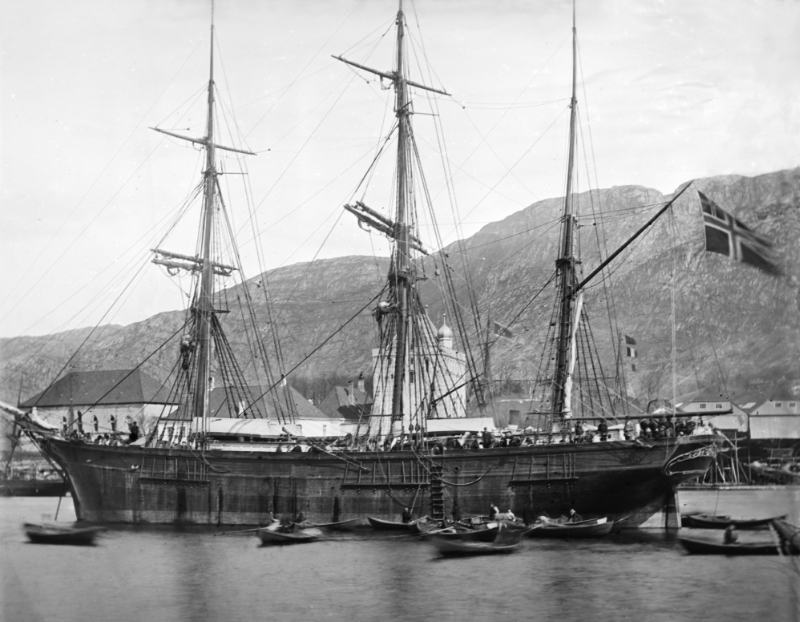 Astrid Eriksdatter b.1806 was an unknown "Sundheim branch" until recently
Astrid Eriksdatter Sundem b. 1806 married Ole Olsen Magistad b.1809, and settled at Kirkevold in Vestre Slidre. They had quite a few children. The family emigrated to the US between 1865-1870. Ole & Astrid emigrated with the Bark "Valkyrien" in 1869, after they had sold their farm in 1868 to teacher Helge Arnesen Granheim from Ulnes.
(Vessel picture is the bark "Valkyrien" in Bergen harbour 1873)
Ole Olsen Magistad b.18 Feb 1833, d.1833
Eli Olsdatter Magistad b.29 Oct 1837 m. Ole Ulven, emigrated 1867 with "Valkyrien"
Sigrid Olsdatter Magistad b.20 May 1840, emigrated 1867, d.1869
Gunild Olsdatter Magistad b.25 Aug 1841 (Twin) c.1857, m. Trond H. Opdahl? To be confirmed!
Astri Olsdatter Magistad b.25 Aug 1841 (Twin) d.1841
Anne Olsdatter Kirkevold b.19 Jun 1844 d.1845
Ole Olsen Kirkevold b.14 Jun 1846, emigrated 1867, m. Anna Samsonsdatter
Anne Olsdatter Kirkevold b.11 Sep 1848, m. Knudt Berge (not confirmed)
Astri Olsdatter Kirkevold b.13 Jun 1851 (Twin) d.1852
Kari Olsdatter Kirkevold b.13 Jun 1851 (Twin) d.1852
Astrid Eriksdatter was daughter to Erik Andersen Sundem b.1774 from Sundem, Ulnes in Valdres.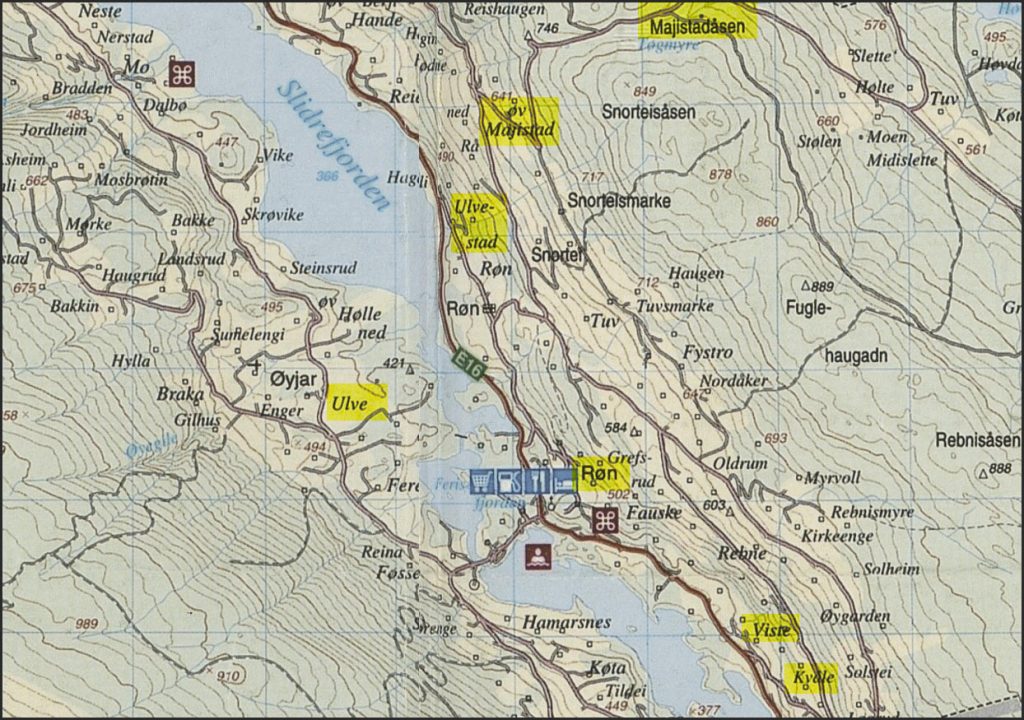 Kirkevold is/was called Øye, and located on West side of Slidrefjorden. Magistad and Ulvestad is located on East side.
In the Bygdebok, farm 66/1 Øye is mentioned. The owner swapped the property with Ole Olsen Magistad in 1845. Ole then sold it again to schoolteacher Helge Arnesen Granheim from Ulnes in 1868. Ole & Astri then emigrated to US.
(Helge Arnesen Granheim Kirkevold b.1820 d.1893, FT1875)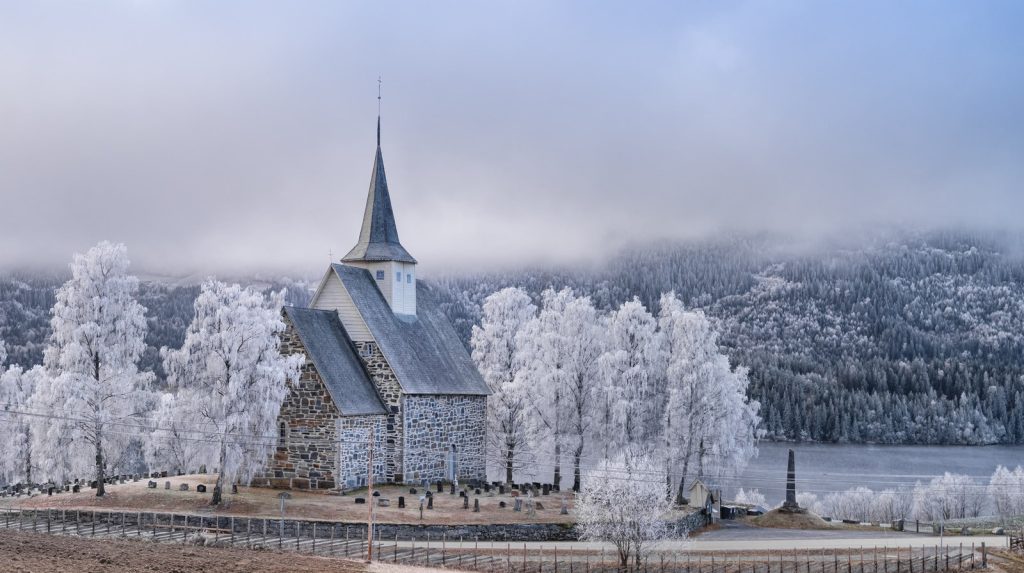 Status of the search
It has proven unusually difficult to establish necessary facts for the Ole Olsen Magistad Kirkevold family. At the moment, it is the destiny of the daughter Gunhild b.1841 and Anne b.1848 that is the focus.
More to come
Are you a living relative to this branch? Kindly get in touch via contact form.
Some Relevant Links
Hits: 87