Seeking contact with Hanson family in the US, descendants after Louis E. Hanson b.1898 and Mathea Brustuen b.1891. Louis Hanson aka Lewis Hanson in 1930 Census. (Link to pedigree)
Mathea Matiasdatter Brustuen aka Mathea Simonsen emigrated from Norway in 1911. She came via Canada with ship "Megantic", and US border crossing in Vermont. Her brother Karl emigrated later in 1927. Matheas younger sister Martha emigrated to Superior WI in 1920 to marry Iver Sundheim.
Mathea was my father Magne Sundheims aunt. They kept in touch and he visited her in MN in 1988, and he visited Rosemary in 1994.
Louis & Mathea's children:
Morris Byron Hanson b.1919, married Carole Lucille Stern.

Noreen Claire Hanson b.1946, m Krause

Robert Charles Hanson b.1924, married Rosemary Krueger.

Nancy Hanson b.1950, m Lettelleir
Charles Hanson b.1953
Larry Hanson b.1956
Mary Kay Hanson b.1959, m Kimsey

Berthild Sophia Hanson b.1921, married Howard Breuninger.
Morris Byron Hanson aka Norris Byron Hanson in 1930 census.
Descendants 3rd generation: Chrisopher Krause, Lorin Krause, Brian Krause, Jamie Hanson, Brandon Hanson, Shawn Lettelleir, Kerry Ann Lettelleir, Scott Lettelier, Tom Lettelleir, Gillian Hanson, Elise Hanson, Angie Hanson, Katie Kimsey, Shelley Kimsey, Kristen Kimsey.
If you have information or suspect relation, kindly use the webform, and send a message.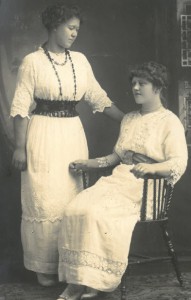 Possibly Mathea?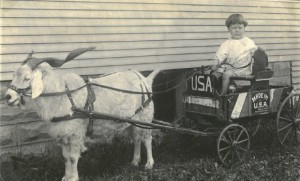 Morris Hanson
Hits: 83