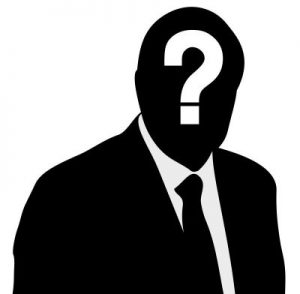 Hvem var Peder Hansen Skinnerlien?
Peder Hansen Skinnerlien f.ca 1780-90 ble gift med Ingri Olsdatter Hageberget (f.1793) i 1818 i Gausdal. Etter omhyggelig søk i kirkebøker og digitale kilder, finnes ikke Peder Hansen som født, konfirmert eller død. Han er igrunn et mysterium. Det er flere med samme samme navn i perioden, men så er også kirkebøkene svært vanskelige å tyde, spesielt i tiden før 1793. Han må ha gått bort i perioden 1830-1865, da kona er oppgitt som enke i FT1865. Da bor hun hos datteren på Kråbølslien. Peder og Ingri fikk følgende barn:
Familien har bodd på Skinnerlien, Tofte, Tofterønningen i Follebu, Østre Gausdal.
Hellene Pedersdatter Skinnerlien f.11.09.1831, married Johan Torgerson in 1858. They immigrated to USA with their family. Hellene pased away in 1905. The family setteled in Polk Count WI. Brittany Wester have a familytree on Ancestry. Family kindly asked to get in touch.
Status i saken:
Status i saken pr 19.12.2021: Foreløpig er den mest sannsynlige personen Peder Hansen Aamodt-Eje, døpt 20.02.1785. Foreldre: Hans Pedersen Aamodts Eje og Sigrid Andersdtr. Faddere: Gunder Svendsen Aamodt, Salomon Olsen Kios, Christen Olsen Østerlie og qv., Live Christensdatter Præstegaarden. Det gjenstår å finne bekreftelse på om dette er samme person som Peder Hansen Skinnerlien.
April 2021: Finner et nytt spor via Gausdalsslekt. Det antydes at far til Peder muligens er Hans Pedersen Staum f.1876, men han finnes død bare 1dg gammel? Forsøker å kartlegge denne familien for om mulig finnes felles spor.
Peder Hansen Staum f.1876, (død 11 dager gammel)
Arbeidsoppgaver og spørsmål:
Kan Peder være født i Gausdal i perioden 1790-1800? (Se lenger ned)
Er Peder konfirmert i Gausdal? Har ikke klart å finne ham konfirmert.
Er Peder å finne i FT1800 for Gausdal? (sålangt vanskelig å si)
Peder må være død i perioden 1830-1865. Har ikke funnet noen relevante Peder døde i Gausdal i denne perioden. (se lenger ned). Finner vi ham død, så finner man normalt fødested og årstall.
Hvorfor ble ikke alder og far oppgitt ved giftemålet i 1818?
Død person Hans Pedersen Skinnerlien d.09.03.1832, 51 år. Kan dette være faren til Peder Hansen? (litt ung kanskje)
Kan Peder Hansen være født i et annet prestegjeld? Han er ikke funnet som innflyttet, men så er perioden 1800-1818 også litt mangefull i protokollene.
Hva med skifte? Har ikke funnet noe skifte etter Peder Hansen i perioden 1830-65, men dette søket er ikke avsluttet.
Andre kilder og funn:
Konfirmerte Peder Hansen:
Peder Hansen Forset, 27.05.1810, https://www.digitalarkivet.no/kb20070603650326
Døde "Peder Hansen" i Gausdal i perioden 1830-65:
29.12.1846, Peder Hansen Nedre Forseth, 79 år https://www.digitalarkivet.no/kb20070201610310
13.02.1844, Peder Hansen Otterlie, 17 år? https://www.digitalarkivet.no/kb20070201610300
20.10.1862, Peder Hansen Manstadstuen, 61 år, https://www.digitalarkivet.no/kb20070201630029
18.03.1853, Peder Hansen Hjelmstad, 78 år, https://www.digitalarkivet.no/kb20070201620084
21.08.1854, Peder Hansen (sted uklart, født Galterud), 75 år, https://www.digitalarkivet.no/sk10211007080013
Andre Peder Hansen spor:
Skriftyding av utvalgte "Peder"


Mulige foreldre til Peder Hansen?
Forlover og Fadderspor?
Peder Hansen Skinnerlien går igjen som fadder og forlover flere ganger. Dette kan by på spor til hjelp i letingen.
Kan du hjelpe med tyding av skriften i kirkeboken? Hvem av disse har en far ved navn Hans?
Døpte barn ved navn "Peder" i Gausdal :
Vedlegger lenker til aktuelle fødte "Peder" i kirkebøkene, men som jeg ikke klarer å tyde hvem av dem som har en far ved navn "Hans". Selvsagt kan Peder både være yngre og eldre, men han giftet seg i 1818. Alder og far ble da ikke oppgitt.
1776, Peder Hansen Staum , født 13.10.1776, https://www.digitalarkivet.no/view/255/pd00000014622982 (døde 11 dg gammel)
1779, Peder, 22 år Manstad , mor enke? https://www.digitalarkivet.no/census/person/pf01058256003427
1780, Peder Hansen f.26.11.1780 (Far: Hans Erlandsen), Ancestry
1781, Peder Hansen Ovren, https://www.digitalarkivet.no/view/255/pd00000014625965
1781, Peder Hansen Lie, født 1781, https://www.digitalarkivet.no/census/person/pf01058256000554
1782,
1, Peder Olsen, https://www.digitalarkivet.no/kb20070603650099
3de søndag, Peder, https://www.digitalarkivet.no/kb20070603650101
12, Peder , https://www.digitalarkivet.no/kb20070603650102
15, Peder Jonsen?, https://www.digitalarkivet.no/kb20070603650103
Peder Hansen Lie, https://www.digitalarkivet.no/view/255/pd00000014626823
1783
1 apr, Peder Jonsen?, https://www.digitalarkivet.no/kb20070603650106
1784, Peder Hansen f.22.02.1784 (Far: Hans Olsen), Ancestry, https://www.digitalarkivet.no/kb20070603650109
1785, Peder Hansen f.jan 1785 ((Hans Pedersen/Siri Anersdtr, Østre Gausdal, gift 8 jan 1780,), Ancestry
1785,
2 jan, Peder Hansen Aamodteier, født 1785, https://www.digitalarkivet.no/view/255/pd00000014628989
7 april, Peder Engebretsen,
1786
17 april, Peder Olsen, https://www.digitalarkivet.no/kb20070603650116
27 okt, uekte, https://www.digitalarkivet.no/kb20070603650118
1787
21 jan, Peder Jensen Lien?, https://www.digitalarkivet.no/kb20070603650119
4 feb, Peder Simonsen?
27 feb, uekte, https://www.digitalarkivet.no/kb20070603650120
5 aug, Peder Jensen?,
1788
13 jan, Peder Nilsen?,
20 mar,
20 mar,
29 juni, Peder Olsen, https://www.digitalarkivet.no/kb20070603650125
24 aug, Peder Rasmussen, https://www.digitalarkivet.no/kb20070603650126
16 nov, introdusert, (? men ikke Hans)
21 des, Peder Andersen? https://www.digitalarkivet.no/kb20070603650127
1789
8 mars, Peder Olsen, https://www.digitalarkivet.no/kb20070603650128
17 mai, Peder Olsen, https://www.digitalarkivet.no/kb20070603650129
9 aug, Peder Torgersen?, https://www.digitalarkivet.no/kb20070603650130
6 sep, Peder Olsen,
11 okt, (? men ikke Hans)
1790
11 April uekte , https://www.digitalarkivet.no/kb20070603650133
30 april, Peder Johannesen Olstad?
24 mai, Peder Rasmussen
18 juli, Peder Jensen , https://www.digitalarkivet.no/kb20070603650134
17 okt, Peder Olsen, https://www.digitalarkivet.no/kb20070603650135
1791
23 jan, Peder Josefsen? , https://www.digitalarkivet.no/kb20070603650136
27 feb Peder Erlandsen Opgaarden, https://www.digitalarkivet.no/kb20070603650137
12 juni, Peder Amundsen Norgården, https://www.digitalarkivet.no/kb20070603650138
1792
29 april, Peder ? Langfad?, https://www.digitalarkivet.no/kb20070603650142
28 mai,
11 juni, Peder , uekte, https://www.digitalarkivet.no/kb20070603650143
1793
13 jan, Peder Erlandsen?, https://www.digitalarkivet.no/kb20070603650145
13 mars, Peder Amundsen Talloug, https://www.digitalarkivet.no/kb20070603650146
12 juni, Peder Knudsen??, https://www.digitalarkivet.no/kb20070603650147
1 sep, Peder Olsen , https://www.digitalarkivet.no/kb20070603650148
1794
5 jan, Peder Salomonsen Lunde, https://www.digitalarkivet.no/kb20070603650150
26 jan, Peder Olsen
16 feb, Peder Andersen
30 mars, Peder Christensen, https://www.digitalarkivet.no/kb20070603650151
28 sep, Peder Jonsen Melboe, https://www.digitalarkivet.no/kb20070603650152
28 sep, Peder Nielsen Kampens, https://www.digitalarkivet.no/kb20070603650152
28 dec, Peder Hansen Forset, https://www.digitalarkivet.no/kb20070603650153 (Hans Pedersen Forset)
1795
11 jan, Peder Tostensen, https://www.digitalarkivet.no/kb20070603650153
8 feb, Peder Olsen, https://www.digitalarkivet.no/kb20070603650154
18 mars, Peder, https://www.digitalarkivet.no/kb20070603650154
22 apr, Peder Tronsen, https://www.digitalarkivet.no/kb20070603650155
10 mai, Peder Gundersen, https://www.digitalarkivet.no/kb20070603650155
5 juli, Peder Olsen konfirmert, https://www.digitalarkivet.no/kb20070603650156
27 sep, Peder Nielsen, https://www.digitalarkivet.no/kb20070603650157
18 okt, Peder Jacobsen, https://www.digitalarkivet.no/kb20070603650157
6 des, Peder ?, https://www.digitalarkivet.no/kb20070603650158
1796
8 feb, Peder ?, https://www.digitalarkivet.no/kb20070603650159 (står det Hans eller Jens?)
3 apr, Peder Jacobsen, https://www.digitalarkivet.no/kb20070603650159
10 juli, Peder Gundersen?, https://www.digitalarkivet.no/kb20070603650160
17 juli, Peder ?, https://www.digitalarkivet.no/kb20070603650161
27 nov, Peder ?, https://www.digitalarkivet.no/kb20070603650162
1797
12 mai, Peder ? konfirmert, https://www.digitalarkivet.no/kb20070603650165
27 aug, Peder Hansen Houm, https://www.digitalarkivet.no/kb20070603650167
1797, Peder Hansen Houm f.1797, https://www.digitalarkivet.no/census/person/pf01058256003979
15 okt, Peder Pedersen, https://www.digitalarkivet.no/kb20070603650168
1798
28 jan, Peder (tvilling med Hans), https://www.digitalarkivet.no/kb20070603650170
4 mar, Peder?, https://www.digitalarkivet.no/kb20070603650171
25 mar, Peder Olsen, https://www.digitalarkivet.no/kb20070603650171
9 des, Peder Engebretsen??, https://www.digitalarkivet.no/kb20070603650174
1799
3 jun, Peder Hansen? (far: Hans Rasmussen?), https://www.digitalarkivet.no/kb20070603650176
20 okt, Peder Olsen, https://www.digitalarkivet.no/kb20070603650178
10 nov, Peder? https://www.digitalarkivet.no/kb20070603650178
8 des, Peder Olsen, https://www.digitalarkivet.no/kb20070603650179
1800
16 feb, Peder ?, https://www.digitalarkivet.no/kb20070603650181
4 mar, Peder Olsen konfirmert, https://www.digitalarkivet.no/kb20070603650181
mar Peder Olsen, https://www.digitalarkivet.no/kb20070603650181
mai?, Peder Jacobsen, https://www.digitalarkivet.no/kb20070603650181
Hits: 250