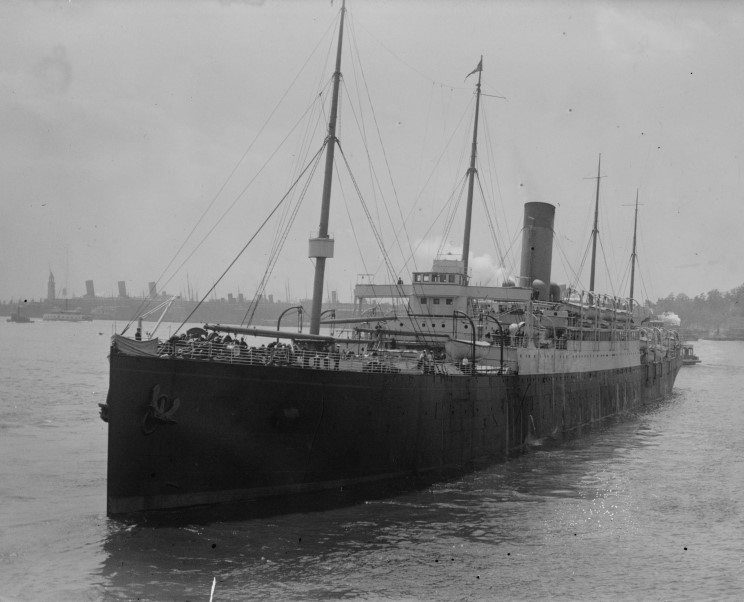 Sundheims in Spokane, Washington
Lately we have lent a helping hand to a family in Spokane/Washington area, that have ancestry from Sundheim in Valdres, Nord-Aurdal, Ulnes in Norway. The ancestor in question is Iver T Sundheim b.1872. (The "T" is Tollefsen, in other words "son of Tollef"). Iver emigrated in 1889 only 16 yrs old, and settled in Superior WI. Iver married Margit in 1899, and moved on west to Spokane WA. During immigration, he was using the last name OIEN, but have later changed name to "Sundheim", possibly when he married Margit.
(Picture above: S/S Cymric in Port of New York appox. 1900)
Iver T Sundheim b.1872 are not to be mistaken for Iver N Sundheim b.1892, who later settled in Superior WI. Iver Nilsen Sundheim emigrated to the US in 1913, and worked as a baker in Kirk's Bakery in Rhinlander WI. He was also the G'father to the founder of this website.
Ancestry
So far we have not traced an immediate relation between this family and "our" descendents from Anders Olsen (Svennes) Sundem b.1744. However they are releated to the neighbouring farms to "Sundheim Upper", which is "Rognaas", as well as a place under "Sundheim Lower", called "ØEN". This area is located on a small island between Ulnes and Sundheim, locally known as "Syndeisøyne". The local saying in Ulnes is that "all the Sundheims are related one way or another.."
Iver T Sundheim (Øen) – Surviving siblings and families:
Halvor Knutsen Ekrene b. 01.01.1869
1. Berthe Tollevsdatter Ekrene b.14.09.1864
Knut Halvorsen b.16.09.1895 son
Torbjørn Halvorsen b.31.08.1897 son
Ivar Halvorsen b.06.10.1899 son
Jørgen Halvorsen b.27.01.1904 son
Arne Halvorsen 06.06.1907 son
Herman Rye b.06.1840
2. Kari Tollevsdatter Rye, b.28.12.1870
Olav Rye b. 13.10.1893 son
Inga Rye b.18.07.1896 daughter
Ragna Rye b.28.11.1898 daughter
Einar Rye b.28.11.1904 son
Hallvard Rye b.31.10.1907 son
Magnhild Rye b.16.09.1910 daughter
3. Randi Tollevsdatter Øen b.1876 (emigrated to Minnesota in 1900)
Randi emigrated to the US later in 1900, and she was living with her brother for a while. She arrived to NY on the vessel S/S Cymric pictured above.
Other Sundheims in the western states:
Other decendents from Sundheim residing in Spokane WA is the decendents after Engebret Olson Sundheim Toppol b.1893. They are the Stefonowicz and Elmore families. So far, we have no evidence of relation to Iver T Sundheim.
Possible living relatives:
Jørgen Eikro b.1904. Emigrated to Canada in 1928, cattlefarmer in Lucky Lake. Married in 1949 Helene Hoel (from Norway). In 1964 they moved back to Norway and settled at the farm Østre Malterud at Reinsvoll/Toten. Jørgens daughter Bodil Irene Eikro, took over the old farm Eikro in Valdres (after Knut in 1992). Bodil Irene Eikro b.1951 in Canada, living with Knut Viken b.1943. Today she is living in Fetsund.
Magnhild Rye b.1910.m. Engebret Strand. They were running the Leira Pensionat (Hotel). Living at Bølund gnr 85/32 og 3) Children: Sonja b.1936 d.1937, Ella b.1946 d.1947, Sonja, Kari, Bjørg. The living children seem to be still involved in the hotel at Leira
Kjellaug Rye b.1914. d.2002. m. Ottar Øygard. (see farm Øygard gnr 36/6). They are fur farmers, Blue Fox & mink. Children: Ingri Kristbjørg, Harald, Kari, Astrid, Andris. Andris Øygard owns the Trøsvik farm.
Regarding Torbjørn Herman Rye b.1902, married to Shirley Agnes Brown. Found a lead at this website: that may represent a lead to possible relatives in Canada.
Saskatchewan, Lakeview Cemetery, Tullis, Birsay, Lucky Lake district:
Rye, Shirley A. 1922-2006, wife of Tony
Rye, Torbjorn H. "Tony" 1902-1985
Updates:
July 2020: Visited the Sundheim area, and stopped by the ØEN farm. Met with the family living there now, and we are looking into if there may be a family relation to Iver T. Sundheim. The old farm building still stands on the farm, but the family lives in a nearby house.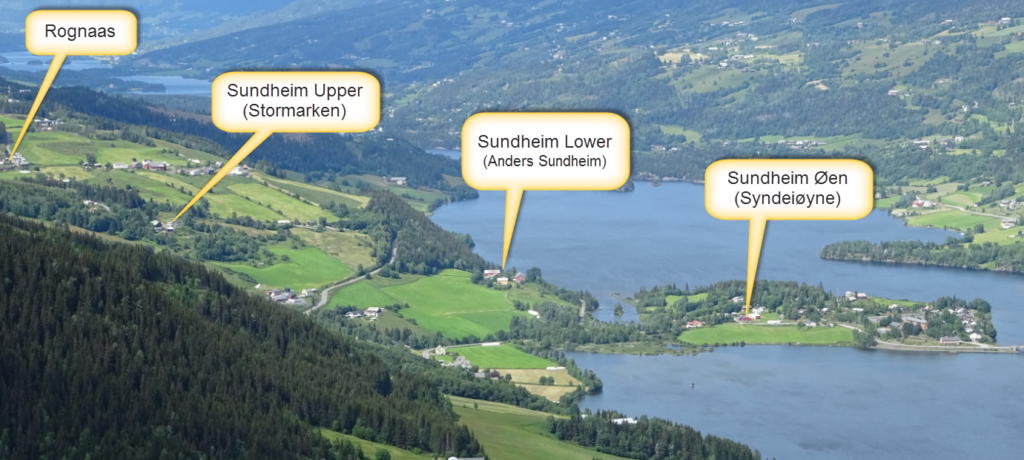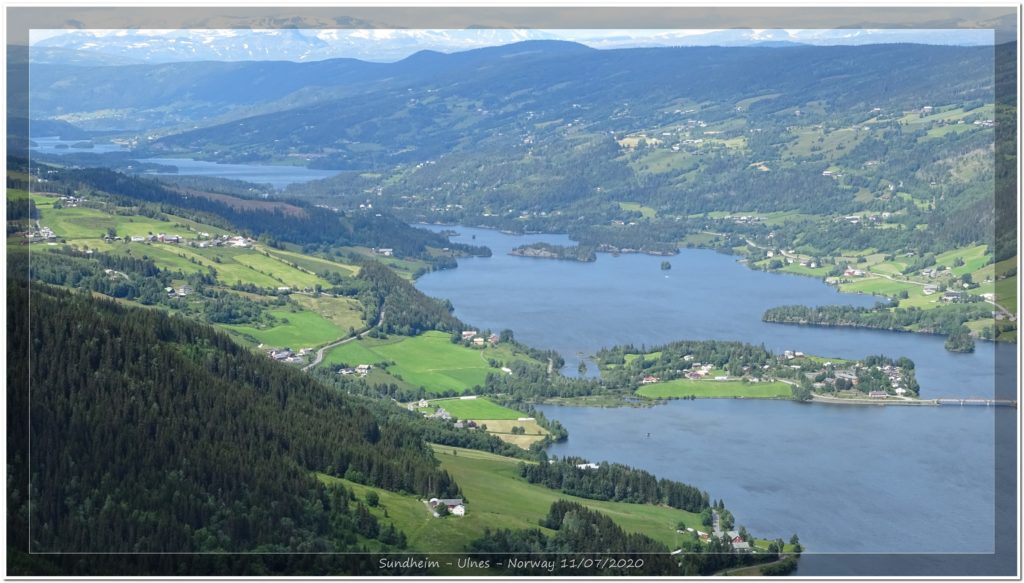 Hits: 367