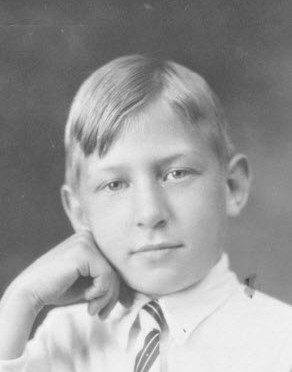 John Lee (Lie) b.1919 Norway d.1943
John LEE (aka John Lie) b.1919 emigrated from Norway with his parents to America in 1923, and the family settled in Brooklyn, New York.
His parents was Joseph T. LEE (aka Josef Tommy Lie) b.1897 in Flekkefjord, Norway, and Marie LEE (aka Johanne Marie Olsen Lie) b.1897 in Kristiansand, Norway. According to the immigration protocol, contacts in Brooklyn was brother-in-law Hartvig Martinsen, and a cousin Thorvald Lie.
In Norway Josef worked as a telephone technician, and in America he worked an electrician. According to family stories told, they worked in a restaurant in Brooklyn.
It seems that John's parents did not keep in touch with family in Norway after WW2. Marie Lee's death certificate was located in Cochise, Arizona, dated 12 July 1948. Josef Lee is found in death records for Los Angeles CA in 29 July 1964 (this is really strange…) Josef's father was Tønnes Olsen Lie from Flekkefjord/Stavanger region in Norway. The children was:
Rakel Lie 1886
Olava Lie 1887
Inga Lie 1890
Thorvald Lie 1891
Olga Lie 1893
Reinert Lie 1894
Josef Tommy Lie 1897
Agnes Lie 1900
(Etterlysning hos Digitalarkivet her)
Josef's son John was enlisted in the US Army, as the census 1940 indicate Fort Wansworth NY. He was killed in action, as records points to a war grave in Carthage Tunisia: 23.03.1943. John was rewarded a Purple Hart. Army Service no.: 6906363.
Josef's wife, Johanne Marie Lee, had a brother Georg Henry Olsen, that visited the family in Brooklyn many times as he was a merchant sailor. There is remaining family in Norway seeking to know more.
Josef's brother in Norway, Thorvald Lie, had a son Jarl Magne Lie. He became a merchant marine engineer, and came often to New York on his many vessels. At the time of the war, he enlisted in the norwegian fleet of merchant ships "NORTRASHIP". He survived the war, and settled in Sacramento in Los Angeles. We can only assume he and his uncle Josef were close and kept in touch, as they both are buried in Los Angeles.
Josef's younger sister Agnes also emigrated to America with her husband Kristoffer Moen in 1924. They settled in Brooklyn as well, and Agnes was among other things mentioned as main contact on Josef's WW2 Registration card. We can only assume the siblings Josef & Agnes were close during their time in New York. Agnes & Kristoffer (Kristopher) Moen had children:
Alice M
Lillian A
Christopher Arenz Moen Jr.
Case Updates
2021: Marie lived at "Skippergata 4" orphanage for girls in 1910.
2019: Marie Lee's grave in Douglas Cochise located.
2019: Josef had a newphew, Jarl Magne Lie b.1913. He became a merchant marine engineer, and he visitied New York many times. In WW2, he enlisted in the norwegian merchant fleet "NORTRASHIP". He survived as war sailor, and later settled in Sacramento, Los Angeles. Jarl passed away in 1979.
2018: New updates! It is confirmed by US National Archives, that John Lee was Killed in Action in North Africa in 1943. He was enlisted as regular army in 1938-41, and reinlisted in 1942. Left US for foreign service in August 1942, as private, Company K, 18th Infantry. He was later killed in battle by enemy at El Guettar, Tunisia. He was awarded the Purple Heart, and later the Distinguished Unit Badge for outstanding performance during battle.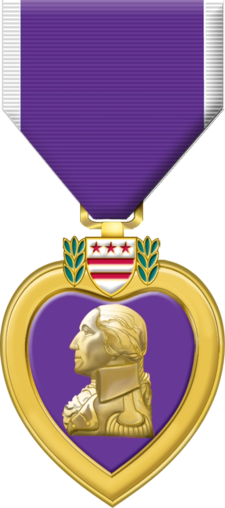 According to living relative, Joseph T Lee remarried a mexican lady, and lived in Sacramento, Los Angelses until his death in 1964.
2017: New findings! Article in Brooklyn Daily Eagle 2nd june 1943. This confirms that John was killed in action during WW2. The event took place in North Africa, according to this article in Brooklyn Daily Eagle 25th may 1943. That should the confirm that John indeed was buried at the Carthage cemetery in Tunisia.
2017: New Findings! Article in Norwegian newspaper 20 July 1970 "Rogaland Avis", where Josef's brother Reinert Lie is bicycling from Norway to Morocco, to locate his brothers WW2 grave, which he believe is found somewhere around Casablanca. Apparently, he got as far as Valencia in Spain over the course of 4 months. Several articles was published while he was on his way through Europe, Kolding in Denmark, Amsterdam, where his bike got stolen, Paris, and later Valencia.
Any information about John Lee, his military records, or any other information about this family is most wanted, so please make contact via the contact form on this website.
Hits: 88